A monumental offshore wind announcement in the UK has opened up the opportunity for at least 7GW of new clean energy.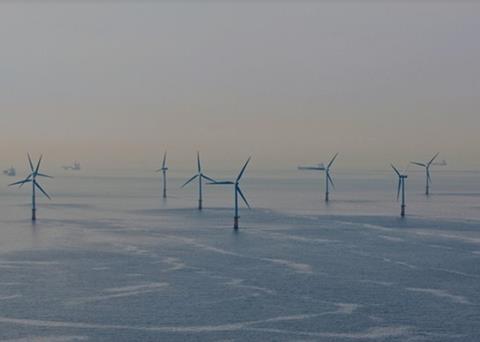 The Crown Estate has launched the Offshore Wind Leasing Round 4, opening up the potential for at least 7GW of new seabed rights for offshore wind development in the waters around England and Wales - enough to meet the electricity needs of over 6m homes.
Hugh McNeal, chief executive of RenewableUK, said: "It's great to see the UK stepping up its ambition with a new round of offshore wind development now underway. This will engender further momentum in our world-leading offshore wind sector, securing billions of pounds in investment in new infrastructure.
"These powerhouses of the future will create thousands of highly-skilled jobs, continuing the rapid regeneration of our coastal communities, as well as benefitting our UK-wide supply chain. The healthy pipeline of projects to come will also make a significant contribution to the UK reaching net zero emissions as fast and as cheaply as possible."
Four areas available
The Crown Estate, which acts as manager of the seabed around England, Wales and Northern Ireland, is making four broad areas of seabed available to the market, within which potential developers will have the opportunity to bid for project sites.
Bidding areas available are Dogger Bank Bidding Area; Eastern Regions Bidding Area; South East Bidding Area; and Northern Wales and Irish Sea Bidding Area.
The Crown Estate's Round 4 tender process will commence in October 2019 and run until autumn 2020.
By Rebecca Jeffrey