Rix Sea Shuttle is extending its fleet of crew transfer vessels for the offshore windfarm sector by ordering a new 27.4m vessel to be constructed by French boatbuilder, Piriou.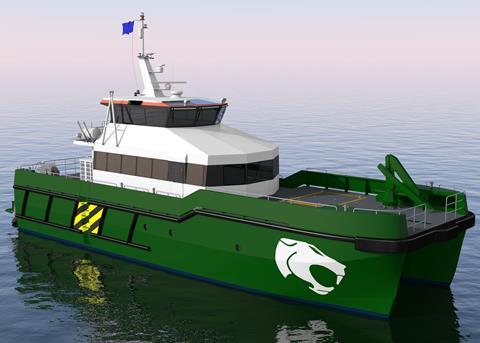 The vessel will be the largest in Rix Sea Shuttle's fleet with the capacity to carry a crew of 24 seafarers and sleep up to eight, enabling it to stay offshore for longer than the company's other vessels.
James Doyle, managing director, Rix Sea Shuttle, said that the operator needed to expand its fleet due to growing demand in the market place, which looks likely to increase this year.
He said: "We have ordered this boat at precisely the right time. As the UK and European offshore market has begun to mature, the industry has got a much better understanding of what vessels are needed to do what jobs. In effect, it is becoming more specialised."
"Our strategy has always been to develop a varied fleet of crew transfer vessels to give us the ability to work across all aspects of the sector and the new boat builds on that. It will enable us to operate in shallow waters, which a number of offshore windfarms require, so broadens the range of work we can carry out."
The new vessel will be specifically designed to operate in the shallow waters which exist around many UK and European windfarms and will use jet engines instead of a traditional prop and propeller configuration, making it more manoeuvrable.
It will have a top speed of 27.5 knots, a maximum cargo capacity of 20 tonnes and will be equipped with an 8.5 tonne crane as standard.
Rix Leopard, which has been designed by leading naval architect Nigel Gee and is currently under construction in Vietnam, will be certified to work in German waters.
Mr Doyle added: "We chose Piriou specifically because they have significant history in ship building and the necessary experience to deliver a quality crew transfer vessel. The Rix Leopard will be the most versatile crew transfer vessel in our fleet and I'm confident it will be in great demand by the industry."
By Anne-Marie Causer