Greening the workboat and support vessel industry requires engaging with the new, alternative power systems, said Tim Munn of iconsys.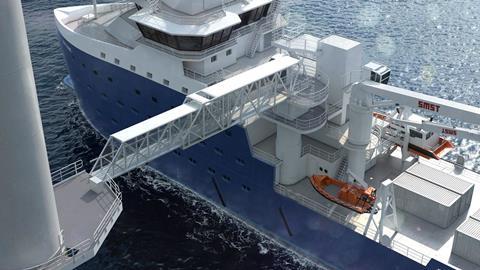 Unfortunately, it's not quite as simple as signing up for a single OEM solution. "It's been diesel engines for years, then lately batteries, but now there are fuel cells coming onboard," said Munn. But all these different technologies have very different characteristics and needs: for example, fuel cells react fairly slowly therefore it's better to use batteries to take the immediate demand.
While larger vessels have weight and space to spare, iconsys will initially be targeting its systems toward yards and owners operating small to medium vessels - especially those in the windfarm, patrol boat and short sea ferry segments that are now being driven rapidly toward clean running, "but which have much more of a problem sticking 16t of batteries on their back", pointed out Munn. He added it gets even more challenging when other constraints come into play, such as rapid recharging demands "which can impact the battery's lifetime".
Further, this segment requires careful configuration and energy management that leaves an appropriate redundancy: for example, "a charge level in the battery that allows you to get home", he explained.
Although it's tempting to hand it all over to a chosen supplier, the one-stop shops offered by manufacturing tie-ins might not yield an appropriate solution. "We've found that the product ranges offered by a single OEM aren't necessarily fully compatible with each other," said Munn. Moreover, they can fall short of specific demands.
Importantly, iconsys, with its roots in a wide swath of automation systems – used in everything from manufacturing robots to greening cities – offers independence and the necessary security: it already has OEM agreements in place and a good understanding of how to integrate the various systems.
As Munn concluded, "flexibility" remains key: "It may well be that a motor from Danfoss, a drive from ABB and a control system from Siemens would give you the best fit, both from managing demand and onboard space." Even given tight parameters.
By Stevie Knight