Plymouth-based Manuplas Limited will be exhibiting its range of marine buoys and fendering products for the marine and offshore energy markets at Seawork International 2016.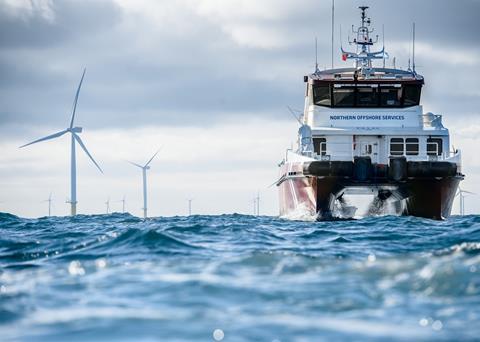 Among the products on display will be the company's innovative modular bow fendering systems designed for mounting on wind farm support vessels.
As well as fendering solutions for protecting the sides and bows of commercial vessels such as workboats, wind farm service vessels, pilot boats, life boats and patrol boats.
Manufactured from cross-linked polyethylene foam with either a cast or spray applied non-marking polyurethane elastomer skin, Manuplas modular bow fendering systems aim to be easy and cost effective to replace if sections become worn or damaged.
The bow fenders are lighter than traditional rubber D fendering and which aims to improve both speed and fuel consumption of vessels.
To optimise safety for the crew when the vessel is against a wind turbine, the fenders structure generates a high level of energy absorption and grip.
As well as offering an extensive range of standard fender profiles, Manuplas create custom fender shapes in-house to fit any specification.
Manuplas also offers a range of buoys including mooring buoys, navigation buoys, chain support buoys and modular buoys.
Visit Manuplas Limited at Seawork International 2016 on stand PY14.
By Alice Mason