Returning Seawork exhibitor Manuplas will showcase its range of bespoke sprayed fendering systems, designed for protecting the sides and bows of commercial vessels this year.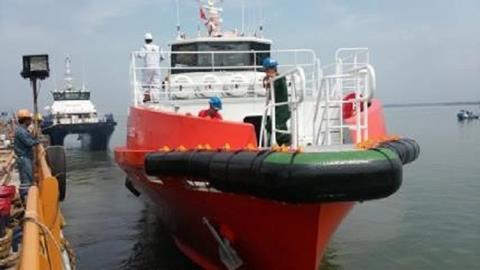 Manuplas claims that its lightweight sprayed fendering systems are up to 60% lighter than traditional rubber D fenders. These innovative systems were created as a direct result of the need to reduce operational costs of vessels by reducing fuel consumption.
"Seawork will be a great opportunity to tell the market about our on-going research that has gone into developing leading concepts for lightweight fender solutions," said Greg Hue, global sales manager for marine and Fendering Products at Manuplas.
He explained that when it comes to helping improve speed and fuel consumption of a range of vessels including windfarm service vessels, high speed interceptor vessels, lifeboats, military vessels, crew transfer monohulls/catamarans and patrol boats the lightweight, the sprayed fenders are often supplied as a modular configuration. This not only improves and reduces service times it also more cost effective to replace worn or damaged sections.
The fenders are manufactured from a cross-linked polyethylene foam with a non-marking spray applied polyurethane elastomer skin.
In addition to its sprayed fendering systems, the full Manuplas range will be on display at Seawork this year including cast vessel fendering, floating fenders and a range of surface buoys such as mooring buoys and navigation buoys.
Visit Manuplas on stand number PY13 at this year's Seawork International.