"Sometimes I miss the physical work of refitting vessels," Marielle Gehlert of German vessel managers and owners Ahrenkiel Steamship Company told Maritime Journal. "At least that was relatively straightforward.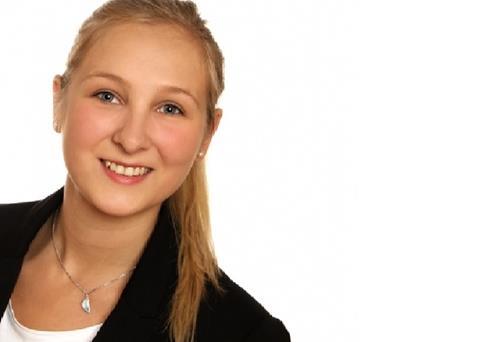 She explained that some of her happiest moments "were spent during my apprenticeship in a fitters shop in Duisberg, Germany, learning the basic maintenance of river tankers". She added: "I was interested, and wanted to learn as much as I could in a short time - by the end of it, I was trusted enough to work on my own."
By contrast, her present role in fleet support centres around certification, service, class and repair arrangements; although she's happy to be valued, she admitted the occasional moment "where we're onboard working as a team, trying to sort out a problem together" is extremely satisfying.
So, how is it being one of a minority of women in a very masculine environment? "Actually, it's not so much about gender now: we are talking more about women coming into the business, and we've had a history of colleagues fighting for us," she said. In her view "the age gap" is causing more of an industry-wide problem.
And this is showing up in a very specific way: like it or not, more and more operations are becoming dominated by software. "IT - it's expanding everywhere," said Ms Gehlert. Although "it's perfectly normal for younger people to work on the web across a number of different platforms... after all, they have Facebook on their phones", she added this sometimes is "resisted" by the previous generation – who are sometimes less than happy with developments.
Despite this, she believes there's no holding out against this particular tide – although she understands it's tempting to try. The driver behind it, she said, is partly environmental, partly cost: "You have to install more systems in order to get a better overview on efficiency, and yes, you can save some of the costs that way."
The problem, she explained, is that development is running faster and faster. Not only does this mean those who aren't used to this ever-evolving technology feel undermined, it causes issues for a company trying to keep up a fleet. "Even if you put in new IT systems onboard the vessels now, you know that pretty soon the hardware will need an upgrade... so you can see there's a temptation to wait just a bit longer before starting the process".
In her view there's another issue. College courses have become "too specialised", she explained. "In the past, I would have studied nautical science or ship engineering, and from there gone on to become a captain or a chief engineer... today there are thousands of different study courses but you only get a brief overview of the broader topics." It means that students entering the industry have, like her, to make "a lot more effort to understand the specifics of the job".
However, this younger generation is adaptable, bringing with it new attitudes. "Change," said Ms Gehlert "is on the way."
By Stevie Knight