Within the confines of the US Jones Act, Empire Offshore Wind, Equinor and bp's joint venture are looking to the US arm of DEME Offshore for offshore windfarm work.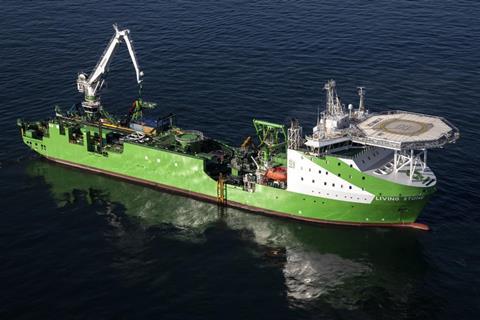 DEME Offshore US has been awarded a contract for the transport and installation of the 350 km long inter-array cables for New York's Empire Wind 1 and 2 offshore windfarms.
"DEME's excellent track record and ability to successfully execute large-scale cable projects safely and efficiently, combined with our robust technical solution for the Empire Wind projects, are the key factors for our success with the award of this contract," said Sid Florey, president, DEME Offshore US.
Sizeable opportunity
Empire Wind 1 and 2, off the east coast of the US, will be major contributors to meeting New York State's ambitious clean energy and climate goals.
The installation works will be performed by a cable installation vessel from the DEME fleet in two campaigns. Currently the company operates the state-of-the-art cable installation vessel Living Stone and this will be joined by a second DP3 cable installation vessel Viking Neptun in the first quarter of 2023.
Florey also said the new contract highlighted the continued expansion of DEME's US portfolio through its office in Boston and the company's commitment to the future growth of the US offshore wind market.
And there could be opportunities there too for expertise in the European offshore wind market, that is if the Jones Act is revised.
Empire Wind 1 and 2 are being developed by a 50-50 partnership between Equinor and bp. Equinor will be the operator through the development, construction, and operations phases of the projects.
Once constructed, Empire Wind 1 and 2 will have a total installed capacity of more than 2GW and will power more than one million New York homes.