The Port of Zeebrugge has joined SEA-LNG, the multi-sector coalition created to promote LNG as a marine fuel.
The partnership highlights the need for collaboration between ports and other key players to ensure that infrastructure enabling the use of renewable synthetic LNG is in place.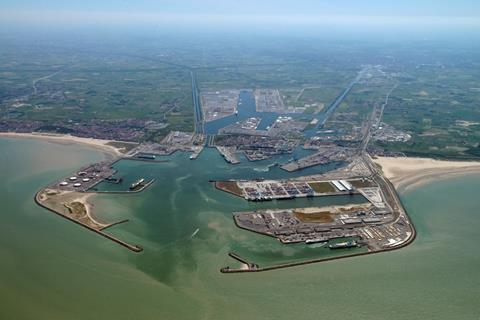 Peter Keller, chair of SEA-LNG, welcomed the Port of Zeebrugge on board. "We look forward to working with the port and its users to continue to drive the growth of environmentally-friendly LNG-fuelled shipping in northwest Europe, creating a pathway for long term decarbonisation of the industry," he said.
Infrastructure for storing and transferring LNG has been installed and used at the Belgian port since 1987 and the world's first purpose-built LNG bunkering vessel – the Engie Zeebrugge (now Green Zeebrugge) – began operations there in June 2017.
With onsite storage of 9 billion cbm per year, the port's LNG terminal, operated by Fluxys, offers regasification and provides distribution in Belgium and across the European network.
"Sustainability and climate protection are high on the agenda of the port authority of Zeebrugge," said chief executive, Tom Hautekiet. "This new partnership with SEA-LNG will definitely offer us new opportunities to stimulate the switch to eco-friendly fuels and pursue our ambitions to become a green energy hub internationally."