£29 million (€34 million) flood defences have got under way in the east of England, where in 1953 devastating floods prompted coastal walls to be built.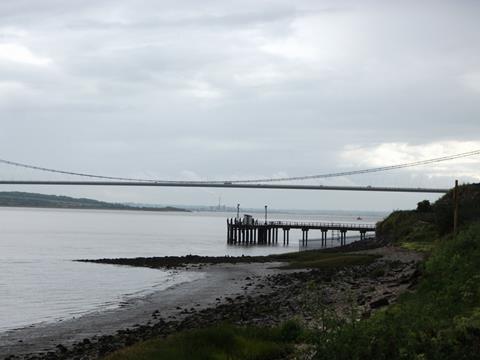 More than 2,000 properties should get protection along 4.5km of coastal defences in what the UK government is calling a vital project to manage the threat of flooding.
Rock rolls, which are bundles of aggregate tied up in netting, are being installed by Jackson Civil Engineering, which is part of One Group Construction. They will be used to restore the embankment at Stallingborough along the River Humber near the coast in a third phase of sea defences coming after the repair and strengthening of sea walls.
Other rock armour will be installed along three kilometres of the flood defences, with four river outfalls being repaired and improved.
Some minimal culvert works – tunnels allowing streams to flow under roads – will also be put in.
The work is anticipated to take three years, the Environment Agency says, and when completed will protect 'nationally important' infrastructure such as major roads and railways, major industry, areas outline for development and 1,200 residential properties.
"Low-lying communities along the Humber are at high risk of tidal flooding and rising sea levels," said operations manager with the Environment Agency Dom Freestone.
"Works to improve flood defences are vital to manage that threat and will help drive business confidence and investment in the area, But despite our best efforts, flooding can still happen."
Stallingborough is just a part of wider efforts to manage tidal flood risk across the Humber estuary, which was first outlined in 2008.
Nationwide, the government has earmarked £5.2 billion (€6.7 billion) for flood defences to be in place by 2027.