Sydney Harbour's iconic Hornby Lighthouse at South Head, is getting a makeover that will ensure it can shine its light well into the future.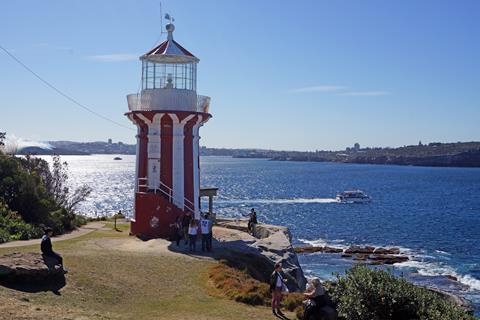 In existence since 1858, the lighthouse, owned by the Port Authority of New South Wales, was a Sydney landmark long before the Harbour Bridge and Opera House were built, acting as a warning beacon for all vessels entering into the harbour.
"At 165 years old, Hornby Lighthouse is an irreplaceable piece of our maritime history," said Captain Philip Holliday, CEO, Port Authority of New South Wales.
"In addition to its emotive origin story, it was the third lighthouse to be built in NSW, designed by NSW Colonial Architect Alexander Dawson. As a mariner myself, it's wonderful to see the careful restoration of such a significant maritime building."
Restoration works
The Port Authority of NSW will commence comprehensive restoration works which will include desalination of the sandstone blocks to repainting of the historical red and white stripes.
The internal timber floors and structural elements will also be restored, along with the roof and flooring, windows and doors.
Captain Philip Holliday said meticulous planning has gone into ensuring the works on the State Heritage Listed Hornby Lighthouse will guarantee both structural integrity and the preservation of the lighthouse's State significant heritage values.
Perhaps of most interest to onlookers are works that will see the external sandstone façade restored. This will involve careful stripping back of many layers of paint, preservation of the original paint layer and repainting in a way that will help protect the sandstone base into the future.
Standing atop South Head, the State Heritage Listed lighthouse was erected after the devastating shipwrecks of the Dunbar and Catherine Adamson, both in 1857 with the loss of 142 lives.
As a working lighthouse, the navigation light will remain operational for the duration of the restoration works to protect mariners from the perilous coastline that initially triggered the lighthouse's construction.
The restoration works are scheduled to be completed within 12 months.