EDF Renewables, Jan De Nul Group and Luminus have partnered up to bid for a commercial-scale offshore wind tender for the first phase of the Princess Elisabeth Zone in Belgium.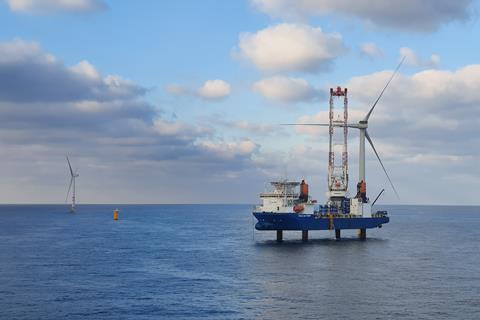 The joint venture will bring together partners' expertise and experience in offshore wind energy to deliver a qualitative and competitive bid.
"We are delighted to announce this joint venture, which again represents a significant milestone in our efforts to drive the growth of offshore wind energy in Belgium," said Philippe Hutse, offshore director at Jan De Nul Group.
"Having now worked with EDF Renewables and Luminus for several months, we have found that we share the same overall goals for the offshore wind industry: develop new projects at scale to reduce cost, create opportunities for local supply chain, develop the project in close cooperation with local stakeholders and contribute to the Belgian energy transition."
Significant tender
The Princess Elisabeth Zone is an area identified by the federal government to increase Belgium's local renewable electricity production by up to 3.5 GW.
"EDF Renewables and Jan De Nul are the ideal partners for this project, providing experience in offshore and capability to develop, build and operate an offshore wind farm in the Princess Elisabeth zone in Belgium," said Grégoire Dallemagne, CEO of Luminus.
"This project is fully in line with the raison d'être which we share with the EDF group: Building a CO₂-neutral energy future, reconciling preservation of the planet, human well-being and economic development, through electricity and innovative solutions and services."
EDF Renewables has been active in Belgium wind market since 2012, when it made marks with the 325MW C-Power wind offshore project.