One of Europe's largest industrial projects – and certainly Portugal's largest – is set to be completed next year, with two out of three major dams and substations already operating.
The €1.5 billion Tâmega River Hydroelectric project in northern Portugal, being run by Spanish energy utility Iberdrola, will generate 1,181MW of electricity, increasing the country's overall capacity of installed electrical power by 6%.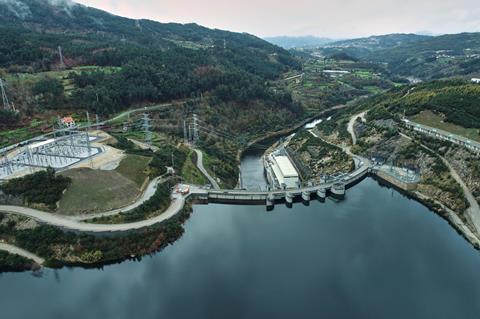 Annually, the complex will produce 1,766GWh; approximately 4% of the entire Portuguese production per year of 47,469GWh.
The Daivões reservoir required a 200m long, 35m high bridge to be built, with more than 5km of power cables.
Daivões is 650 metres below the Gouvães hydroelectric power plant, on the Tâmega tributary, the River Douro, and a year ago the first Andritz Hydro 220MW turbine was commissioned as water flowed into it from Daivões.
In total there are four reversible turbines, which pump water back up the hill to Daivões in times of low demand for when it is needed again.
Major engineering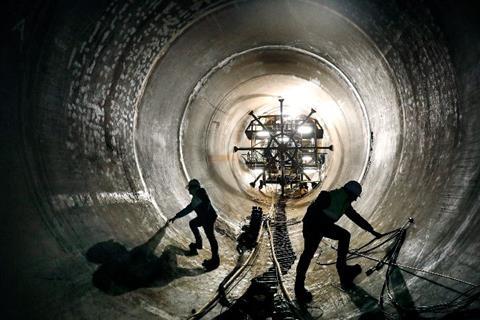 The project has involved diverting the Tâmega River through a 400m newbuild tunnel and a 70m weir more than 10 metres high.
Up to 140,000m3 of rock were excavated during the works 2km downstream from Daivões.
Nearly 2,500 tonnes of steel were needed for Andritz Hydro to make the trash racks, radial and roller gates, stop logs and hydraulic equipment for the turbines for all three power plants.
A further 500 tonnes of steel fibres were supplied to the project by Arcelor Mittal for reinforcing the underground galleries through shotcreting methods, and to build robust encasements to protect the steel pipes transferring the water.
According to media spokesperson Eduardo Gonazales, all works, which have been going on since 2017, are on schedule.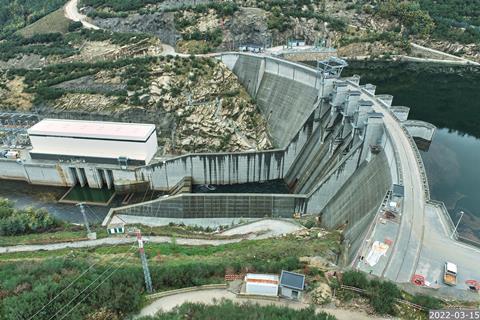 "This is the largest pumped storage and power generation in Portugal," he said. "The third, Alto Tâmega, is being built, the cementing is finished and the dam is being filled. The substation will be commissioned towards the end of 2024.
"This will make electricity for Portuguese people more reliable and stable and the country will be able to decarbonise its electricity generation and lower dependence on fossil fuels."
Most of the €1.5 billion funding has come from in the form of loans from the European Investment Bank.
"Hydroelectric power plants like the Tâmega are a safeguard for the electrical system," says Iberdrola, which has an installed capacity of 4,000MW worldwide, it says.
The largest facility of this kind in Europe is the Cortes-La Muela complex in Valencia, Spain.