Netherlands-based Marine Masters has revealed details of the salvage work it has completed to clear a collapsed 1,200 tonne coal transfer crane and jetty in Israel.
Extreme weather conditions caused the crane to collapse and a portion of the jetty at Ashkelon to be damaged in March, and operations had to be carried out to minimise environmental impact as much as possible.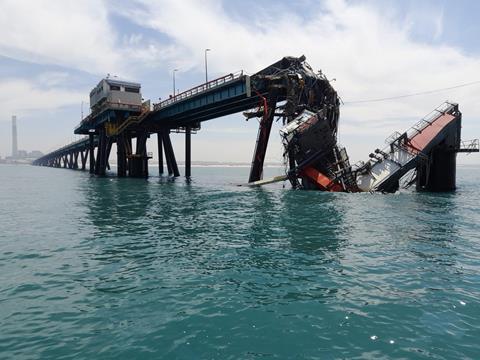 All debris and crane components had to be removed from the remaining structure and from the seabed before precise locations could be located for making the necessary subsea cuts by salvage divers.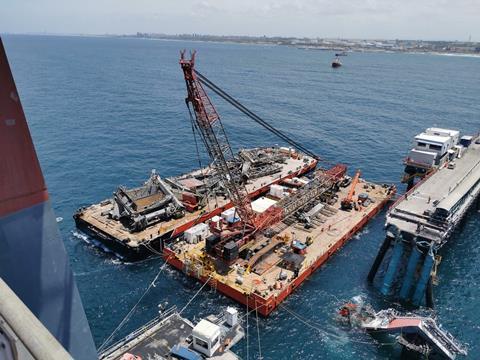 Challenges with the entanglement of the crane and bridge components had to be overcome with specialised underwater cutting techniques, which were made more difficult because of restricted access.
Marine Masters was contracted to do the work by the EDT Group, which provided crane barges, anchor-handling tugs, diving systems and other equipment to enable single point lifts wherever possible to save dive time and make the process quicker.
"Following the removal of the 25t electric house lift and the 80mt heavy mechanical house, a controlled collapse of the remaining crane parts was performed and then all the sections were extracted," said EDT Group manager Miki Peleg. "The team also removed a 200t damaged section of the jetty and related debris from the seabed.
"Skilled personnel, combined with a collaborative approach and a flexible mindset, create the right formula for success, particularly in a complex endeavour. Our joint efforts on this project have allowed normal operations in the area to resume."