Engineering firm, JBS Group, has won contracts worth £2.6 million for its environmentally friendly Sea Axe cutting technology.
Based in Peterhead in Scotland, the company is involved in a range of projects including reburial work for decommissioning projects in the North Sea and Australia, excavation support for two significant European interconnector projects and another at a Scottish port.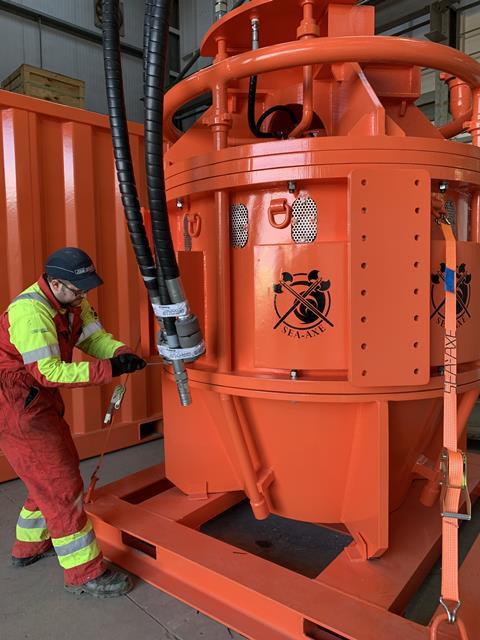 "There has been rapid market recognition of the Sea Axe – a cutting-edge solution that has many advantages in terms of efficiency, cost-effectiveness and environmental sustainability," said Jo McIntosh, sales and marketing director at JBS.
"We are on track for substantial year-on-year growth as our relationships with clients develop and they gain a deeper understanding of how we can help to optimise their operations."
Said to be the most environmentally friendly system of its type on the market, Sea Axe features a comparatively small spread minimising deck space requirements and can also be deployed from a vessel's A-frame or crane.
Sea Axe can be used for a range of scopes, including pipe/cable projects, seabed preparation, salvage and recovery, inspection, maintenance and repair, decommissioning, power plant outlet pipes, unexploded ordnance clearing, harbour clearance, and subsea and windfarm structure projects.
Previously, JBS supplied a Sea Axe MFE system complete with operational team for a pipeline burial project in waters off Bangladesh. This version of the system included an electric hydraulic power unit.