The Civil Engineering Contractors Association (CECA) will host a special session on the importance of tidal projects at Seawork 2023.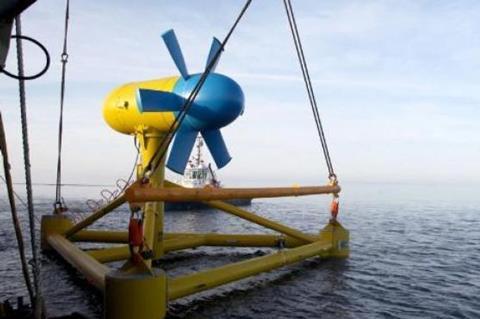 CECA's conference session focused on 'Understanding the power of Tidal Projects for Marine Civils' on Wednesday 14 June 2023 – day two of of the exhibition.
Speakers from industry-leading projects TPGEN24 and TIGER (Tidal Stream Industry Energiser) will outline opportunities for marine civils in delivering key offshore infrastructure during this session.
This will include the magnitude of investment needed to build and maintain tidal power projects; the benefits, resilience and longevity of tidal green energy and the environmental implications for this renewable energy sector.
UKHMA insight
CECA will be joined by Martin Willis, executive officer of the UK Harbour Masters Association (UKHMA), who will provide his insight on offshore projects and highlight the importance of engaging with the UKHMA for the necessary approvals.
CECA is the representative body for companies who work day-to-day to deliver, upgrade and maintain the country's infrastructure.
The organisation has more than 300 members including Balfour Beatty, BAM Nuttall, Kier, Tarmac & Volker Stevin, CECA represents firms which together carry out an estimated 70-80% of all civil engineering activity in the UK, in the key sectors of transport, energy, communications, waste and water.
For more information and to register for the event visit www.seawork.com