Van Oord is to construct a flood protection scheme for Millport, on the island of Great Cumbrae, Scotland.
Working with its subsidiary Mackley, Van Oord will improve the condition of the 2km long Millport seafront, making it more resilient to floods. The work will include replacing, reinforcing and constructing flood walls as well as installing offshore and shore-connected rock breakwaters.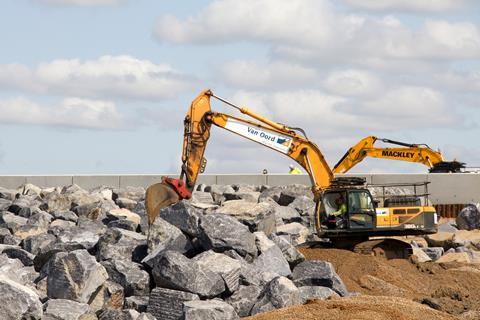 "The Millport Flood Protection scheme will further protect properties and land on the islands," said Councillor Scott Davidson, Cabinet Member for Place of North Ayrshire Council.
"It is also important in an economic sense as it will allow us to pursue our ambitious plans for the new marina," he added.
Van Oord has completed a number of similar coastal protection schemes in the UK, such as at Lydd, Dymchurch, Hythe Ranges and the adjacent Broomhill Sands on the south coast of England, as well as the construction of the South Breakwater of the new Aberdeen South Harbour.
"Our project team is looking forward to working closely with North Ayrshire Council, the local community, and other stakeholders in order reduce flood risk at Millport," said Paul Hesk, managing director of Van Oord UK.