Prysmian Group has laid the world's longest interconnector both subsea and on land between the UK and Denmark to power 1.4 million households with clean energy.
Installation and HV testing activities have been completed between the two countries thanks to Prysmian, which manufactured the cables at its factory in Arco Felice, Italy.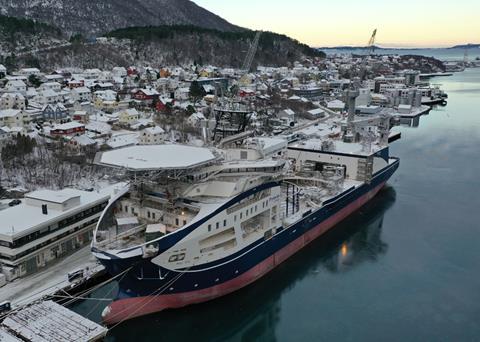 The €700 million contract was awarded in August 2019 by the National Grid and Energinet, and included the turn-key design, manufacture and installation of 1,250km of subsea cable and 135km of land cables on the UK side.
"The High Voltage Direct Current (HVDC) interconnector will operate at ±525 kV DC and will allow up to 1,400MW of power to be transferred between the two countries passing through UK, Dutch, German and Danish waters, using single-core, mass-impregnated paper-insulated cables," says Prysmian. "The HVDC cable system is designed to increase access to renewable and sustainable energy sources for more than 1.4 million households, reducing the cost of electricity in the UK and providing additional system reliability.
"Prysmian has invested heavily in the past years to upgrade its cable-laying fleet and wide range of high–tech burial equipment, consolidating the Group's leadership in the submarine cables business, while boosting insourcing installation capabilities in order to ensure successful and flawless project execution and on-time delivery," said Alberto Boffelli, head of Project Operations, Projects BU, Prysmian Group.