At Seawork 2016, UK-based marine parts maker ICEE Managed Services exhibited its comprehensive range of 3D CAD design, engineering and manufacturing services for the marine industry in the form of sample parts, fabrications and finished products.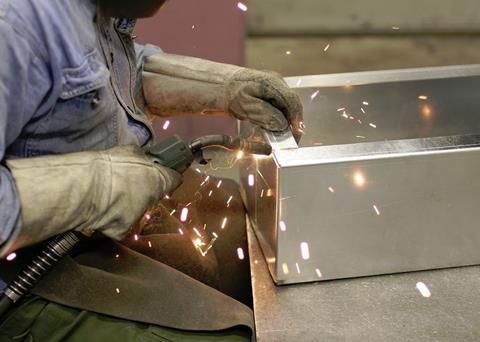 ICEE supplies a number of large and small companies in the marine sector including manufacturers of hovercraft, seagoing personnel seating and sonar systems.
The company offers a complete 'one-stop shop' or turnkey service, ranging from design, prototype building and testing, to production engineering, lean manufacturing, assembly and packaging, warehousing and distribution.
In particular, fully integrated design and manufacturing facilities feature advanced computer-aided design (3D CAD) - Dassault Systèmes Solidworks - linked direct to computer numerical control (CNC) production machines and supporting processes. The latter includes bending and forming; precision waterjet and laser profiling; fabrication including welding, plating and coating; and assembly services. The company will make any quantity from prototypes and one-off pieces to batch and higher volume production.
ICEE works with a range of ferrous and non-ferrous materials and protective finishes for applications in aggressive marine environments. ICEE Account Manager, Shane Thomas said: "We fabricate formed and welded brackets out of stainless steel, profile complicated shapes out of thick plate with powerful waterjet and laser cutting processes, make prototypes and assemble complete products.
"What's more, we also rigorously test parts and assemblies to meet stringent quality and traceability standards specified by the customer. We can warehouse finish stock and ship it anywhere in the world, according to a customer's requirements."
The company's accreditation includes compliance with BS EN ISO 9001:2000, NICEIC and other important business and industry standards.
ICEE's marine work is part of a range of services to several market sectors, including provision of telecommunications, broadcasting and data networks; control and communication services to the rail and highways sectors; and a range of services to the architecture, building and construction industry including roofing, electrical and mechanical, architectural and structural metalwork, strip-out and refurbishment. The company works with regional utilities and authorities, M.O.D establishments, aerospace and satellite communications industries.
By Jake Frith