Data-driven management helps streamline mounting crew, vessel certification requirements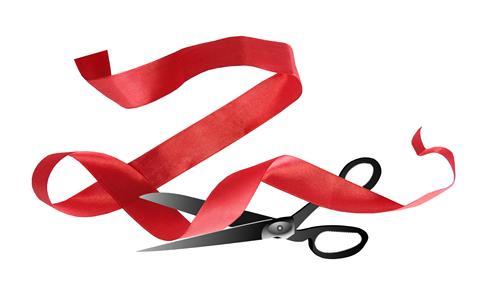 The UK's offshore wind industry and the sectors that support it are witnessing significant growth as wind energy entrenches itself as the energy transition's modus operandi.
In particular, the Offshore Energy Support Vessel (OESV) sector is seeing growing demand for vessels and skilled labour to support new offshore wind farm developments.
OESV companies are now working in overdrive to ensure they have the right supply of crews and vessels, ready to meet those commercial opportunities.
However, OESV operators must not only ensure they have the right resources to meet demand, but also that they meet the mounting certification requirements being placed on their crews and vessels.
New vessel health and safety certifications and skills qualifications are becoming hard to stay on top of, but are essential for mitigating legal, reputational and financial risks.
As new vessels and skilled labour enter the market, deploying systems to streamline certification and compliance management will ensure the industry can take advantage of the opportunities currently on the table.
Keeping up with certifications has become a full-time job
Over the past 10 years, the number and type of certification requirements in the OESV sector have grown significantly.
Newly expanded requirements for mental health, first aid, and food and hygiene certifications, for instance, as well as changing regulations, including the High-Speed Offshore Service Craft (HSOSC) Code and Workboat Code II, add to this complexity.
The general trend towards additional certification requirements doesn't appear to be slowing down, and the burden is firmly on operators to understand and ensure that their crews and vessels remain compliant.
Operators must also navigate this growth amid varying requirements between maritime regulations and private charterers.
Maritime regulations, for example, may require a deckhand to renew their fire safety qualification every five years, while a private charterer may require renewal every two years.
Managing vessel defects, equipment expiry dates and DPRs across entire fleets has similarly become a full-time job, as vessel numbers grow, and as limited supply now means that crews and vessels are having to work across different sites.
As the OESV sector scales to meet the current demand, it's essential for operators to use technologies to centralise their certification tracking and management systems, to ensure their operations continue unabated.
Data-driven tech helps streamline certification complexity
Employing data-driven management systems is an emerging answer to the mounting certification challenge.
Designated platforms with preloaded and customisable certification inputs can provide a single, end-to-end point of access for all essential compliance data, giving operators full visibility and oversight to entire crew and fleet operations across different sites and contracts.
In removing redundant paperwork piles and streamlining complicated operational and commercial requirements, integrated fleet management systems now offer unique ways to take control of crew and vessel certification and maintenance.
Such technology can also be adapted to the requirements of different companies and sectors, such as oil and gas, wind farms and harbour towage, among others.
Wind farm operators, for example, can access specific site contact details, individual turbine information and operating ports, which are preloaded onto these platforms.
Some market-leading systems already include the majority of UK and EU wind farms, and this type of granularity and flexibility is mimicked when the technology is employed across other sectors.
Ultimately, the OESV sector is already feeling the benefits of streamlining its compliance and auditing processes through adopting these technologies, and progressive growth of the trend will help the industry remain compliant as it rapidly scales to meet demand.
The bottom line
It's time for the OESV industry to adopt end-to-end management systems for vessel operators, such as the CrewSmart product, which understands how data help OESV operators to track and manage the mounting certificate requirements.
It also enables them to stand up to the scrutiny of third-party auditors, mitigate legal, reputational and financial risks, and ultimately save time and money by providing full visibility of critical operational activity.
Compliant, effective maritime operations are a cornerstone of the growing offshore energy supply chain, and the competitive edge offered by a digitised approach to these operations is ripe for the picking.
Supporting documents
Click link to download and view these files
Other, FileSizeText 33.46 kb