Swiss marine engine technology developer WinGD has added a fifth crew training centre to its branches in Greece, Switzerland, Korea and China.
The new Singaporean training centre will prepare crews for future fuel vessels with virtual and in-class training courses to cover the full portfolio of engines as well as operational aspects of the future fuel landscape with a priority on safety and engine optimisation.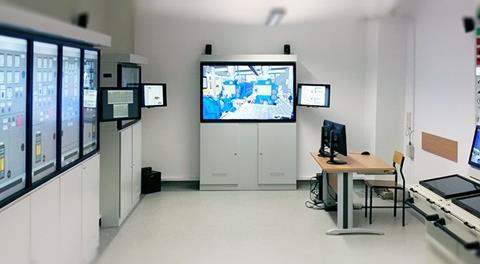 The training will be delivered in partnership with shipping firm DCS Power PTE.
WinGD says a Full Mission Engine Room Simulator, equipped with its virtual reality engine room Xpert, allows crews to train for responding to emergency scenarios involving the engine itself and all engine systems.
"The complexity of the marine engine and its sub systems are increasing with the introduction of multi-fuel systems," said WinGD director of operations Rudolf Holtbecker.
"For optimal operation and engine maintenance, crews need to be familiar with the machinery and the modealities associated with the fuels of the future. The emphasis on improving vessel efficiency with reduced fuel consumption will ensure that priority is given for reducing the emissions footprint."
As well as WinGD's own training centres, it has authorised, third-party training partners in Poland, the Philippines and India.