The International Maritime Rescue Foundation (IMRF) has opened the application process for its Maritime Mass Rescue Operations course which aims to equip search and rescue crews with training to handle the most serious emergencies.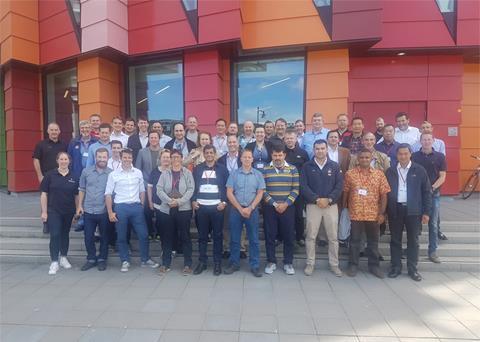 Course content will be based on the guidance developed in the IMRF's Mass Rescue Operations Project underpinned by the provisions of the IAMSAR Manual.
The manual defines a mass rescue operation as "characterised by the need for immediate response to large numbers of persons in distress such that the capabilities normally available to the search and rescue authorities are inadequate".
Legal requirements
The course is founded on the legal requirements of the United Nations Convention on the Law of the Sea (UNCLOS) and the International Maritime Organization's Safety of Life at Sea (SOLAS) and Maritime Search and Rescue Conventions.
Outcomes should ensure that individuals are enabled to consider and discuss MRO challenges and solutions, with a 'toolbox' of material to assist him/her in the application of lessons learned during the course.
It will also ensure that attendees' parent organisations gain MRO subject-matter experts.
99% of the delegates of last year's course said the course achieved the learning outcomes and delegates are advised to book early because it was oversubscribed last year.
IMRF's Maritime MRO Subject-Matter Expert Course, will take place from 4 to 6 September 2018, Gothenburg, Sweden and is being hosted by Chalmers University.
More information on the MMRO SME Course 2018 is available from https://www.imrfmro.org/
By Anne-Marie Causer