Achievements in maritime safety were honoured at the annual IHS Markit Safety at Sea Awards.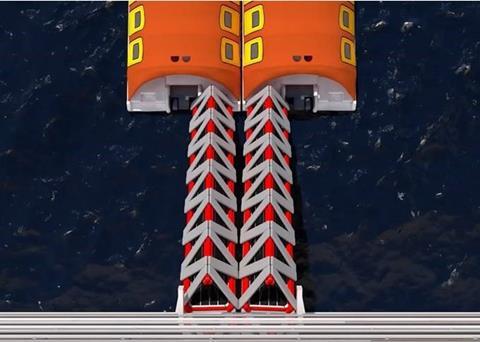 The event, held on 10 September as part of London International Shipping Week 2019, saw maritime companies, charities and individuals recognised for achievements in training, product design, seamanship and bravery.
Survitec took home the Best Emerging Safety Solution Award for its Seahaven evacuation system, a slide-based rigid inflatable life raft for the mass evacuation of passengers and crew from cruise ships.
Baba Devani, managing director – marine at Survitec, said: "We are delighted to be honoured with this highly-respected Safety at Sea Award, which acknowledges the best-in-class safety solution of tomorrow. Survitec's success last night showcases its pioneering attitude towards maritime safety. I would like to take this opportunity to thank the judges for recognising Seahaven as an important solution for improving safety at sea."
Daniamant's electronic inclinometer for tugboats, the DANEI-300T, was awarded Best Safety Product of the Year. The category aims to reward a new safety product that demonstrates an innovative and original development that has potential to improve safety on board or onshore.
The DanEi-300T fulfils the most recent Bureau Veritas Group's regulations for escort tugboats and is approved by German BSH to the IMO (International Maritime Organisation) performance standard MSC.363(92):2013.
The DanEI-300T's sensor features an advanced gyro microelectromechanical system (MEMS) component, accelerometer MEMS component and a powerful microcontroller. Using complex algorithms, three rotation parameters (pitch, heel, yaw) and three acceleration parameters (surge, sway, heave) can be accurately calculated.
This data is then sent from the sensor to the display unit, where it can be retrieved via serial or Ethernet interface, in standard NMEA (National Marine Electronics Association) format. The self-calibrating unit is easy to use and fit and can be installed by tugboat crews. As position to the tugboat's centerline is calculated automatically, the sensor does not require a special location.