The Covid-19 pandemic has precipitated many ongoing trends in the maritime economy, not least the move of many training courses onto online platforms.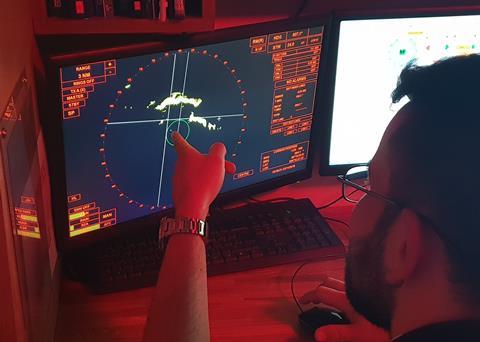 For example, UK-based SeaRegs Training has moved many of its courses online such as RYA Navigation and Radar training, MCA Master Oral Prep for Master 200/OOW500/Boatmaster and the SQA Electronic Chart Systems and Radar.
We are all learning to adjust to working in a different way, certain Seafarers are classified as essential workers, whether it's working in the renewable energy sector, aquaculture or as part of the supply chain. The requirement of mandatory certificates hasn't changed and SeaRegs Training has reviewed which courses can be delivered online, either as a self study course or live sessions with an Instructor.
Qualification Awarding Bodies realise the need for change from traditional methods of classroom based face to face teaching and are working on solutions, some courses have already been approved in full or part for online delivery and more are in the pipeline.
SeaRegs Training has already successfully run a number of accredited RYA/MCA Navigation courses including Day Skipper, Coastal/Yacthtmaster and the one day Radar course in addition to a number of mini lectures such as Safe Access, ColRegs, SMS, ISM and the IPV code.
The SQA have confirmed SeaRegs Training is able to deliver both the Electronic Chart Systems and Use of Radar in Code vessel units online, both these units form part of the training requirements of the Workboat 2 Code.
Currently under review are a number MCA and STCW courses which may be delivered fully or partly online including the MCA 1 day Stability course for Code Vessels.
By Jake Frith