One of MARSPEC''s latest projects included a charity which needed our help.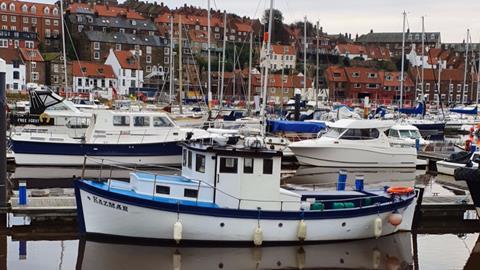 Here is the story told by the CEO of the Walnut Tree Health and Wellbeing CIC about MARSPEC and why we care about our industry.
During sea passage to Lowestoft from Sunderland, we were happily enjoying the scenery and bird life when off Whitby the water pump seized on the main engine resulting in we had to be recovered by the local Lifeboat.
"Kazmar, by the way, is a substantially built ex fishing boat and is part of a recovery activities study, with military veterans & blue light services and others".
I called around marine engineering companies for help.
Mark Cornforth of MARSPEC took the call. Mark kindly offered to swing past and take a look; he did explain his company serviced much larger vessels than Kazmar; however, he might be able to point us in the right direction for help.
In Whitby, true to his word, Mark came on board to take a look.
We told Mark of our charitable work and he told us of his company the work they do and his time in the Navy.
He problem solved, took off, stripped & identified the pump, arranged a new one. Got us towed up to the marina to a safer location. Arranged showers and food from the seaman's mission.
Mark fitted the new parts, looked over the engine & gearbox. He gave Kazmar the green light to go to sea. One man gave his time; his company gave assistance through its network to find parts.
Saving our organisation a small fortune and has kept the programme of research alive.
Take a look at the MARSPEC website at www.mar-spec.com, do yourself a favour, pick up the phone and talk to a company that cares.
My thanks to Mark and MARSPEC, you really went all out to help, your kindness won't be forgotten.
Luke Woodley
Founder and CEO