The latest developments in plans to build Poland's biggest ever offshore windfarms are set to be unveiled at the Maritime Economy Forum Gdynia (MEFG) on October 11.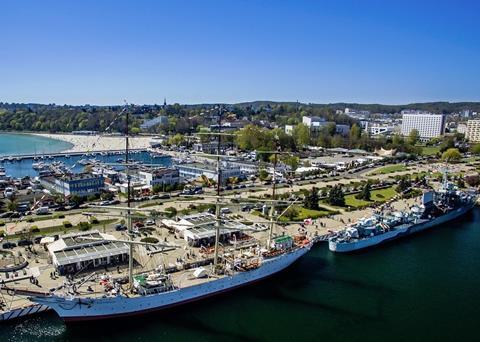 Polish state-owned energy company PGE Baltica Ltd is due to present an updated version of its proposals to build two windfarms in the Baltic Sea.
Work on the huge windfarms, which will generate 2.5 gigawatts of power combined, is due to start in 2022 and be installed by 2035 creating thousands of jobs and billions of Euros of work for maritime and offshore companies. The proposed windfarms are situated 20 kilometres from the Polish coastline and are expected to create maintenance work for 18 years with the first electricity coming online in 2025-2026.
To help support the Baltic windfarm project two of the prime organisations leading Poland's offshore sector will sign an agreement at the MEFG. The Polish Offshore Wind Energy Society and the Polish Maritime Technology Forum partnership will encourage knowledge exchange and cooperation between a wide range of businesses and stakeholders in the offshore and maritime sector.
The MEFG is now in its 19th year. This year's event features 30 speakers and is expected to attract 600 senior figures from the maritime sector. Further events during the forum include a seminar entitled: "Tourism from the Sea", and the winner of this year's movie competition, for young film makers, promoting the maritime economy will also be announced.
By Jake Frith