Meercat Workboats has moved to new purpose built premises in Hythe Marine Park, Southampton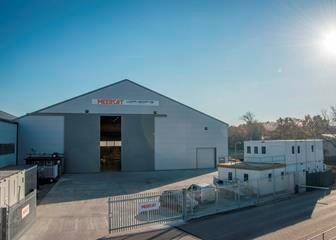 This follows the delivery of two new vessels, the confirmation of another order, and the company's management team being restructured.
The new site is 1,600sqm, has two 20-tonne gantry cranes, a machine shop, an electrical workshop, a hydraulic workshop, aluminium welding bays, steel fabrication bays, dedicated stores and offices.
Its newly restructured management team includes Jason Coltman, who has recently returned to the business, fresh from a summer sabbatical. As part of the restructuring three new roles have been created. Ric Haselhurst has taken on the role of production manager, Jim Mair the role of technical manager and Tim Baily the role of project manager.
By Alice Mason