Over 100 companies and 250 attendees from across Kent and the South East turned out for the UK's Dover Western Docks Revival (DWDR) Meet the Buyer event to learn about the scope of the forthcoming works at the Port of Dover.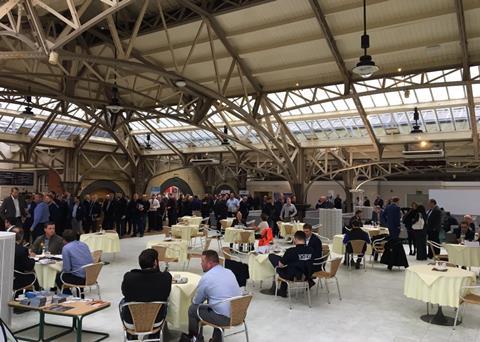 The event was hosted by the Port of Dover and the lead contractors VolkerStevin/ Boskalis Westminster (VSBW), in partnership with Constructionline, at Dover's iconic Cruise Terminal 1 (CT1).
Local businesses were able to discuss numerous sub-contracting opportunities and were provided with details of forthcoming work packages and given the opportunity to tender. With a contract value of £115m, the VSBW construction stage will include the design and build of two new berths including quay walls and land reclamation, a new marina pier, the marina curve, navigation channel and new lock gates, Bascule Bridge and capital dredging work.
Jack Goodhew, General Manager – Special Projects, Port of Dover, said: "The day was a resounding success and it is clear local businesses are really interested in this exciting project."
Stuart Eckersley, Project Director for VSBW, stated: "Bringing together potential subcontractors and suppliers with a large principal contractor in this way is a fantastic opportunity to strengthen the local economy, forging new business relationships and bringing job and training opportunities for local people."
The Constructionline service reduces the duplication of administration relating to the submission of supplier information for new project tenders while streamlining the procurement and assessment of contractors for construction service buyers. Constructionline is open to public and private sector organisations and is owned by Capita.
Natalie Hart, Key Account Manager for Constructionline said: "Constructionline were delighted to be a part of VSBW and Port of Dover's supplier engagement event. We believe strongly in the value that local suppliers can provide to main contractor supply chains, and continue to proactively support events like this."
By Jake Frith