A logistics solutions company aims to support its transcontinental operations with the opening of a a 17,000sqm warehouse facility.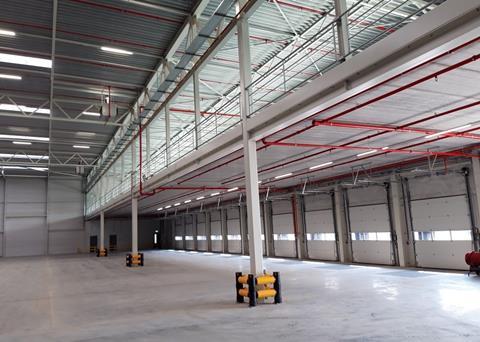 P&O Ferrymasters' new facility in Europoort, Port of Rotterdam is secured with a 10-year contract and will significantly expand the company's warehousing storage capacity, allowing its customers new storage opportunities and flexibility at one of the business transport hubs of Europe.
Mark Mulder, P&O Ferrymasters' contract logistics director, said: "This new warehouse capacity at Rotterdam marks an important step in our plans to enable trade flows across Europe."
"This new facility will provide the operational flexibility and capacity our customers need to ensure their supply chains are becoming even more efficient and effective with direct access to a central hub linking rail, road, inland barging, deep sea and short sea."
Operational next month
The warehouse, which consists of two 7,500sqm levels, will become operational in October and has close proximity to both the Maasvlakte 2 area in Rotterdam and the Europoort ferry terminal, making it ideally positioned to accommodate the import and export of goods requiring storage for routes on the deep sea, short sea and North Sea.
P&O Ferrymasters is equipping the new facility with 16 loading docks and proven warehouse management systems to ensure its customers immediately receive the benefit of extra storage capacity in their end-to-end supply chain solutions.
The announcement marks the latest step in P&O Ferrymasters' programme to enhance its service offering in Western Europe and follows the company's announcement in the summer of new intermodal services connecting Rotterdam and Duisburg with Budapest and expansion into Turkey.
By Rebecca Jeffrey