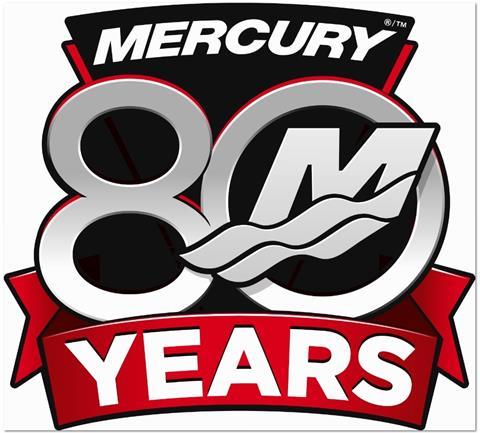 On 22nd January 1939, E. Carl Kiekhaefer purchased a bankrupt engine manufacturing plant in Cedarburg, Wisconsin. Now, 80 years later, Mercury Marine is a company with 7,000 global employees and recognised worldwide as the leading manufacturer of marine propulsion systems.
"We look forward to celebrating with our employees and customers around the world," said John Pfeifer, Mercury Marine President. "Mercury has come a long way over the past eight decades through hard work and dedication of everyone who has been a part of our journey. While the past 80 years have been fantastic, we are looking forward to continued growth over the next 80 years."
Since 2008, Mercury has invested more than $1 billion into the expansion of research, development and manufacturing capabilities to develop its largest engine platform yet, launched globally in 2018. In total, 19 new four-stroke outboard engines were announced in February and May covering the 175-300hp range in both V6 and V8 which was revered in the marine industry and featured in national publications around the world.
Mercury will celebrate this milestone with its employees, customers and the communities in which they work and live throughout the year including a global employee celebration in September. In addition, Mercury will celebrate its 80th anniversary during the 2019 boat show season.
"We would like to congratulate Mercury on their 80th anniversary, and we are looking forward to joining in the celebrations as we go through the year at Southampton Boat Show and other events in the UK," commented Ben Allen, General Manager of the Marine Leisure Division at Barrus (Mercury Marine's UK distributor).