Propulsion for a new monohull ferry destined to transport tourists around Malta has been provided by an FPT C90 620 Cursor engine supplied by the UK''s Mermaid Marine.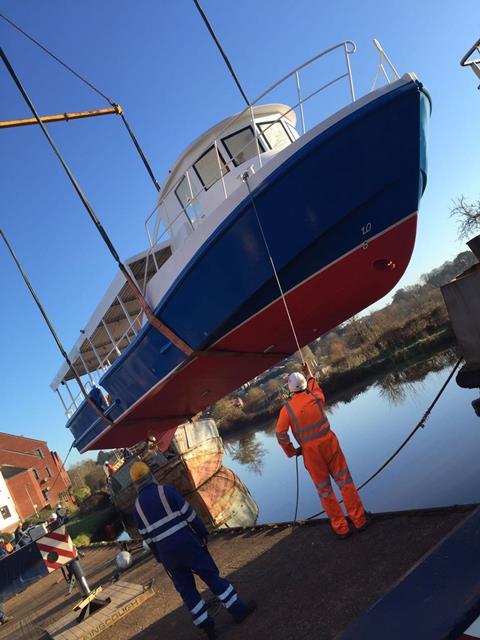 The ferry was built by Exeter Maritime Services and surveyed by Transport Malta for Captain Morgan Cruises Ltd. It was shipped to Malta from Southampton by Peters & May. The launch follows on from that of a sister vessel also built by Exeter Maritime Services for the same ferry company last year.
Both ferries were designed by naval architect Bruce Sexton-Barrow and can each carry up to 100 passengers. They will be based out of Valletta and used at various locations around Malta. The ferries have been named Babella I and Babella II and are constructed from aluminium with deep 'V' hulls, designed to be lightweight and easily driven.
Each is 17.5m in length, with a 5.53m beam and a 1.2m draft and designed as open vessels with seating covered by an awning and a pilothouse for the skipper.
"The design has a very broad beam for the length to give extra carrying capacity," explained Brian Pogson MD of Exeter Maritime Services. "The ferries have a large outer return chine on the outer edges of the hull to create better lift from the plane and greater stability while at rest and also when they are going along."
The FPT C90 620 Cursor engines are six cylinder, 8.7 litre, electronic common rail engines. Each is de-rated to 450bhp (331kW) @ 2530rpm. FPT is part of the Fiat Group that focuses on research and development. The engines have high specific outputs and high torque at low revolutions backed up by a reduction of noise and vibration. Julian Osborne, Mermaid Marine sales executive, explained: "The engines have very low exhaust emissions and low noise levels.
"The Cursor engine is ideally suited for this type of ferry application."
The order for the two ferries follows on from two 19m catamarans built for the same client by Exeter Maritime Services in 2014.
Visit Mermaid Marine at Seawork International 2016 on stand PY70.
By Katina Read