Liverpool city region's £4bn powerhouse maritime sector will lead the UK's industrial strategy in the coming decades - according to one of the country's industry leaders.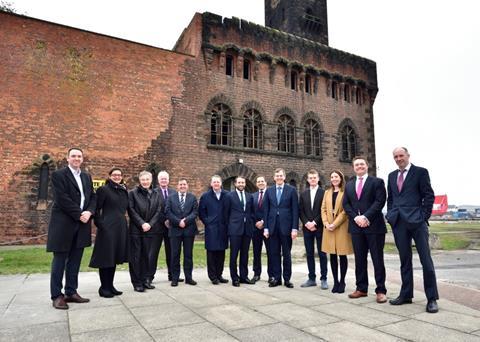 And David Dingle, who is both chairman of industry body Maritime UK and cruise giant Carnival UK, also praised "amazing" £25m Maritime Knowledge Hub (MKH) planned for Wirral Waters.
Mr Dingle presided over a National Council meeting of Maritime UK at the Birkenhead headquarters of Mersey Maritime and also spoke at a top-level industry dinner at Liverpool's Malmaison Hotel organised by, Mersey Maritime. Among the guests were representatives of the UK Chamber of Shipping, the British Ports Association, the Society of Maritime Industries, British Marine, the Institute of Chartered Shipbrokers and Maritime London.
Also at the dinner were senior executives from the Mersey maritime sector including Peel Ports and law firm Hill Dickinson, the leader of Wirral Council, Phil Davies, Sir Michael Bibby, Professor Janet Hemingway; Director of Liverpool School of Tropical Medicine, and Professor Nigel Weatherill, Vice Chancellor of Liverpool John Moores University.
Earlier in the day, Mr Dingle had been given a tour of Wirral Waters and the Grade II-listed Victorian hydraulic tower that will former the centrepiece of the MKH. Work on the project is due to start this summer.
By Jake Frith