MPI Offshore, a subsidiary of Netherlands-headquartered Vroon Groop, has announced that wind-turbine-installation vessel 'MPI Resolution' has been contracted by RWE for the removal of the IJmuiden Met Mast.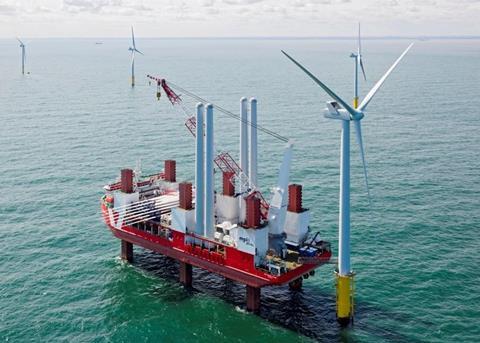 In 2011, RWE installed a 100m high met mast in waters up to about 26m, approximately 85 km off the Dutch coast. The mast was built on a monopile foundation consisting of a 65m steel tube with a diameter of almost 3.5m. Its main purpose has been to gather meteorological data in preparation for the construction and operation of future wind farms in the 'IJmuiden Ver' wind farm area.
MPI Resolution will commence these removal and disposal works in the course of 2016.
MPI says that MPI Resolution is the 'world's first purpose-built wind-turbine-installation vessel'. Designed to transport, lift, install and decommission components, the vessel's dynamic-positioning system, jacking system, 3,200m2 deck space, accommodation facilities and lifting capacity make it an efficient, effective and well-proven vessel.
Built in 2003, MPI Resolution combines tested technologies applied in innovative ways to provide a single-vessel solution for the offshore construction industry. In late 2015, MPI Resolution underwent an upgrade to full DP II classification, enhancing her operational capabilities even further.
By Jake Frith