The United States Department of Transportation's Maritime Administration (MARAD) has awarded Louisiana-based Metal Shark a small shipyard grant.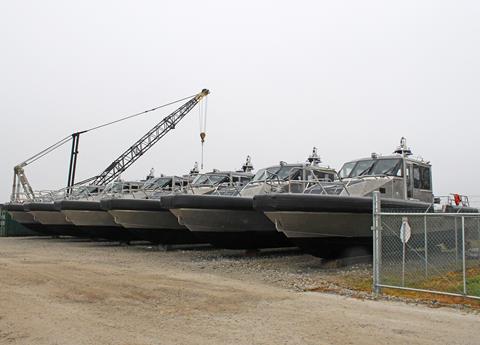 Out of 118 applicants the shipbuilder was one of nine to be selected for an award. The grants were given with the intent to support modernisation, increase productivity and maintain competitiveness in the global marketplace.
Chris Allard, president of Metal Shark, said: "This grant will allow Metal Shark to enhance its productivity as the company expands into new markets with larger and increasingly complex vessels."
He added: "We'd like to thank MARAD for recognising our commitment to innovation and technology as we continue to grow our business."
Metal Shark's award of $582,410 will be used to acquire and implement portable work shelters and marine transporters at its Franklin, Louisiana waterfront shipyard facility.
Congressman Charles Boustany (R-Lafayette) said, "Louisiana's shipbuilders are renowned throughout the world for a commitment to engineering excellence and innovation."
He concluded: This grant will ensure that Metal Shark is fully equipped to continue to supply our armed forces, local and state governments, and many commercial partners with the high-quality product Louisiana manufacturing is known for."
By Alice Mason