AXYS Technologies has signed an eight-year framework agreement with Météo-France to supply TRIAXYS Directional Wave buoys to build a wave measurement network along the coast of France.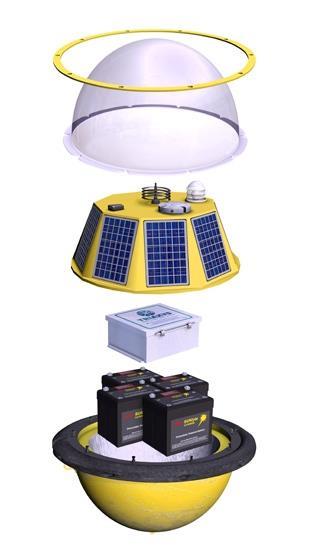 The TRIAXYS accurately measures and transmits directional wave data using the TRIAXYS solid state wave sensor, which provides near real-time access to continuous wave measurements and does not require annual calibration. Satellite telemetry enables cost-effective deployments of the buoy outside of cellular and radio range.
"Météo-France aims to build a coastal measurement network, improve coastal forecasts and assist in the protection of property throughout France. The TRIAXYS buoy was selected because it met all of our specifications and will be a key element in achieving our goals", said Gilbert Emzivat, head of the Météo-France Marine Meteorology Office.
Forecast accuracy
"We are proud to have our TRIAXYS solution selected by Météo-France as part of the French National wave buoy network and are confident it will accurately and reliably inform their forecasts and meet their measurement requirements," added PS Reilly, president and CEO, AXYS Technologies.
Over the last decade, more than 300 TRIAXYS wave buoys have been deployed on various projects throughout the world.
The TRIAXYS has been used to assist with safe aid to navigation activities, port operations, offshore construction, offshore wind arms, wave resource assessment and National Meteorological coastal monitoring.
AXYS said that the buoy has extensive success surviving harsh marine conditions at depths ranging from 10 to 300m and is easy to deploy with low maintenance costs.
By Anne-Marie Causer