The UK-based sacrificial anode manufacturer, MG Duff, was started in 1956 as a partnership by Merlin Graham "Chunky" Duff, a yacht surveyor and naval architect, and Ivan Graham, a Royal Navy Engineer Officer.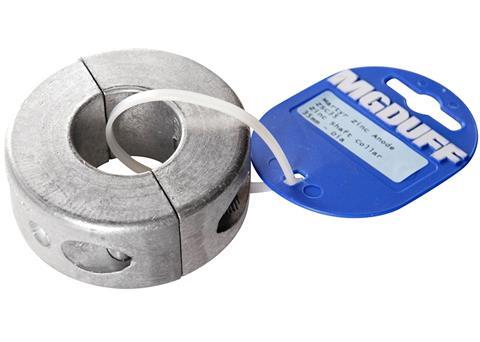 Originally providing yacht surveys, compass adjustment and advising on the prevention of decay in wooden vessels, the firm began researching into how metal hulled boats and ships could be better protected from corrosion using sacrificial anodes.
It went on to lead the way in what is describes as 'the dark art' of cathodic protection which has been the preferred method of corrosion control in the marine and offshore industry since the late 1950s. The company has been manufacturing zinc and aluminium anodes at its foundry in Chichester since 2008 and its diverse customer base spans all types of marine operations from tankers and container ships to tug boats, ferries, Naval craft, mega yachts and marinas.
The company was also instrumental in the development of Chichester Marina and were for a period both part owners and joint managers. The 'Yacht Basin' was the brain child of Chunky Duff and was the first purpose built lock in/out marina in the country. It finally opened in 1965 after some local opposition is now a flourishing and well-loved feature of Chichester Harbour.
The firm is very much a family affair and the Seabrook family have owned and run the company since 1965. Andrew Seabrook, the current managing Director, took over in 1992, after working his way up through the ranks for his father, Tony Seabrook. Andrew's brother, Gavin, joined the company as a Director in 1999.
By Jake Frith