Services leavers now make up 15% of the workforce of one successful energy services business based in Norfolk, UK that specifically targets them in recruitment activity.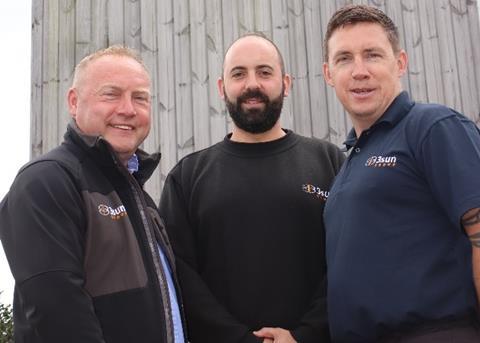 3sun Group's investment in retraining and providing new jobs for hundreds of military service leavers has been marked with a Silver Employer Recognition Award from the Ministry of Defence. The company will now aim for gold.
Chief executive Graham Hacon, who himself started his career as a military engineering apprentice in the Royal Electrical and Mechanical Engineers (REME), said skills and qualities service leavers bring fit the industry drive to create a mobile multi-skilled agile workforce.
He has been committed to the resettlement of former military personnel throughout the business' 12-year history and was one of the first signatories in the east of England of Armed Force Covenant pledging to support shaping new lives on 'Civvy Street'.
Mr Hacon said: "So many military leavers make the offshore wind and oil and gas industries their first choice for career transition.
"They are target employees because of the quality of their technical training, attitude, strong work-ethic, mindset and professional experiences.
"Their ability to work under pressure away from home in harsh environments, the fact they are used to following process and procedures and can all think on their feet makes them ideal for our roles."
About 40 3sun Group employees are currently ex-military and/or reservists.
The Silver Employer Recognition Scheme award also recognises the support in place for employees who are Armed Forces Reservist, who may be called to serve at short notice.
More than 15,000 people leave the forces every year and resettlement presented anxious and difficult challenges for individuals and their families, Mr Hacon said.
"If we support them to transfer their expertise and attitude into a fast-expanding industry, it is good for them, our business and the industry."
3sun Group employs nearly 300 people and is a recognised industry leader supplying technicians and inspection teams to all the UK's and northern Europe wind farms. It also has an oil and gas operation in Aberdeen.
By Jake Frith