Seawork exhibitor Nauplius Workboats BV are renowned Dutch designers and builders, aiming to be 'the most innovative source for maritime solutions.'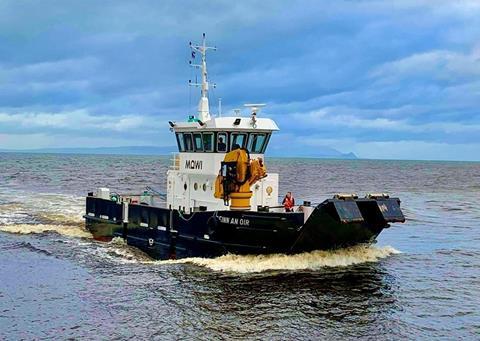 Founded in 2006 by Jaap van den Hul-Kuijten, Marine engineer and Gerrit Knol Technical Director Nauplius at Nauplius Workboats, they decided to change the way boats are delivered.
They don't bring 'standard products' to clients, but always aim to have an open conversation with the 'needs and wishes' as a leading guide. The company customizes and is constantly developing designs to address practical needs.
"We are grateful for the developing chances that this offers. Vessels that exceed expectation and therefore lead to new assignments." says Gerrit Knol, "Always emphasizing the clients' targets means that, for example we deliver as many as six boats of one design and still they all differ. Customized to fit the needs."
The 3514UV, Camilla Eslea is currently under construction for Inverlussa Marine Services in Groningen, the Netherlands where Nauplius Workboats is based.
A 35 metre de-licing vessel fitted with a twin line Thermolicer with extended loop and recovery system. The extended loop will give the Thermolicer a 300 Tonnes per hour throughput capacity.
After an extensive R&D, design and testing phase Nauplius Workboats ​is expanding its services, creating ​a new range of on-deck units for aquaculture. The company is delivering​ a containerized Oxygen generator which can operate in marine environments for MOWI in 2021. The oxygen generator will have a capacity of 55 Nm³ per hour of 93% pure air.
Visit Nauplius Workboats BV at Seawork 2021 on stand PB45