DMT Marine Equipment will supply not less than 64 winches to support the construction of the longest immersed tunnel in the world!
As one of Europe's most ambitious infrastructure projects, the Fehmarnbelt tunnel will connect the Danish and the German coasts through a 40m deep underwater road and rail.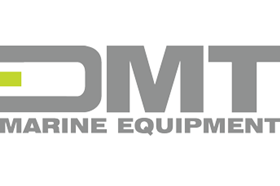 DMT will supply all the winches necessary for a smooth positioning subsea of the 79 prefabricated tunnel elements, weighing nearly 75000 metric tons each, and of the 10 special elements with 21000 tons each. A total of 64 winches – umbilical, traction, auxiliary, mooring, storage, leveling, and others, will be placed on four immersion pontoons to work together for an extremely precise assembly of the tunnel undersea.
"It's like a Swiss clock, we need to ensure that all the elements fit perfectly together because if they don't, even the smallest part, then it will cause trouble", explains William de Boer, Key Components Manager at Femern Link Contractors during his visit at DMT Marine Equipment facilities. "Quality and reliability", as well as "the good team" are some of the key factors for which DMT Marine Equipment was selected to write history for Europe, along with other important names in the industry.
"For us is a great honor but also a major responsibility to bring our passion and know-how to the success of this project", adds Andre ter Schure – Sales Director at DMT Marine Equipment.
With an extensive experience of over 20 years in designing and producing high-quality tailor-made deck equipment, DMT has proven to be a reliable partner for all maritime industry sectors.