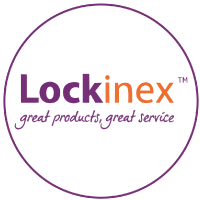 Lockinex is a UKAS ISO-accredited leading UK supplier of industrial safety solutions for over 22 years. We pride ourselves on offering the UK market with a diverse range of effective safe flooring and barrier systems at competitive prices. Our systems are installed at beaches, docks, marinas, and boatyards across the UK.
Products include Armco Crash Barrier, Balustrade guardrail and non-slip flooring made from GRP and are compliant to the relevant British standards.
GRP is a cost-effective alternative to steel that is longer lasting, prevents slippery surfaces from forming and significantly reduces any chance of accidents from happening related to slips or trips.
Made from Isophthalic Polyester Resin as standard, unlike other suppliers our gratings are highly resistant to fire and corrosion. Therefore, most suited for marine-based environments without the need for maintenance or replacement.
We also offer a bespoke cutting and sealing service for all our gratings, making complex projects more achievable at an affordable rate.
All of our barrier and guardrail systems are made from industrial grade steel with a corrosion resistant hot-dip galvanised finish that is highly durable, offering a long product service life.
Supporting documents
Click link to download and view these files