Marine Fire Safety; specialists in firefighting and lifesaving equipment for the marine industry, has appointed Chris Waterman as their Technical Sales Manager.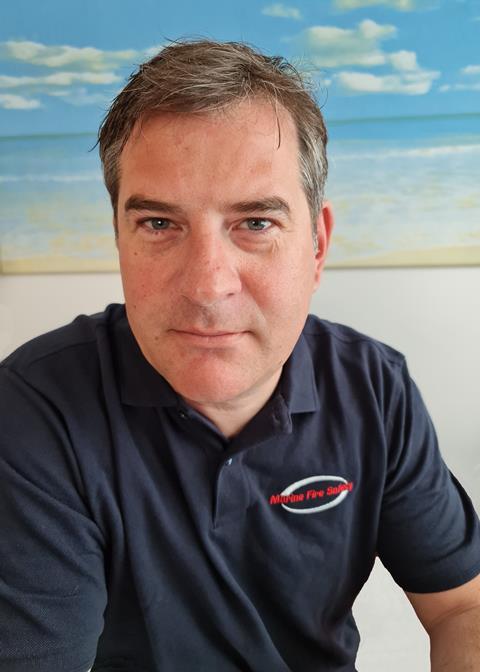 Chris will be responsible for heading-up the new safety division within the commercial, offshore and windfarm industries. He will focus on developing their LSA (lifesaving appliance) portfolio as well as establishing their liferaft hire programme. He will support their customers safety, service and hire needs, ensuring that they continue to benefit from the tailored approach, which has contributed to Marine Fire Safety's success over the past 20 years.
Chris brings with him over 16 years of industry experience and technical knowledge to the role. He has previously held positions at Ocean Safety, during which time he set up their global liferaft and lifejacket service network and was instrumental in establishing them, as an approved sea survival centre. More recently his role at Survitec, has involved developing the commercial marine business along the south coast, to include fishing vessels, charter boats and ferry operators.
Commenting on his new role, Chris said, "I'm very excited to be joining Marine Fire Safety at such a pivotal point in the company's development. It is important to demonstrate to our customers that we are developing products and services, to better serve them, whilst remaining an honest, friendly and approachable business. We have the full support of the Lalizas UK team, and I look forward to seeing how this new partnership grows."
This appointment is the next phase of Marine Fire Safety's business growth strategy, following the recent collaboration with Lalizas UK. It will see them expand their existing product and service portfolio to offer liferaft and lifejacket supply and hire through their own MCA approved service station, as well as offering a wide range of additional safety packages.