Marine Fire Safety; specialists in firefighting and lifesaving equipment for the marine industry, is very pleased to announce the opening of Marine Fire Safety (Scotland).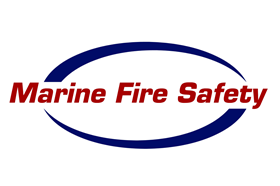 Located in Fraserburgh, Marine Fire Safety (Scotland); who are agents for Stat-X Aerosol and CO2 systems, will be equipped to supply and service an extensive range of marine firefighting equipment. In addition, liferaft hire and a full range of marine safety equipment, will also be available.
Mark Bresnahan, Managing Director of Marine Fire Safety Ltd comments; "The decision to set-up the division in Fraserburgh; which will service the whole of Scotland, is the next phase in our growth strategy and builds on the recent successes of our service station here in Surrey. We have a large customer base in Scotland, which comprises of fishing, aquaculture, and offshore wind industries, as well as light commercial workboats. We are certain that this expansion will give us the ability to achieve greater visibility, as well as additional localised support and service opportunities, to fishermen and small commercial operators and their vessels."
Marine Fire Safety (Scotland) will be led by Scott Duguid and Andrew (Drewie) Webster. A highly experienced team, with a wealth of Scottish marine fire and safety industry knowledge. They will offer our Scotland based customers complete capability for all their marine firefighting and lifesaving equipment requirements. This includes Stat-X Aerosol Systems, fire detection systems, liferaft hire, lifejackets and immersion suits, to man overboard equipment and pyrotechnics.
For more information on the new branch in Fraserburgh and the services and products that we offer, please contact us on: 01342 844 379 or email: scotland@marinefiresafety.co.uk