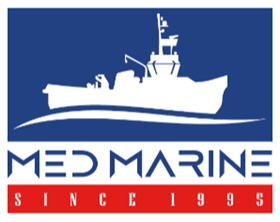 On June 07, Med Marine delivered the second MED-A2885, named SVITZER SUEZ 3, of the two new buildings. Both vessels are Robert Allan Ltd-design RAstar 2800 tugs with firefighting and escort notations. This is a state of the art tug boat with full escort capability and can provide 75 tonnes Bollard Pull which ensures Towage operations in Suez Canal to be performed in safe and powerful way.
With the delivery of said vessels, Svitzer will increase its presence to a total of six vessels in the Suez Strait region which consists of Port Said and Port Suez.
Med Marine delivered the first boat at the end of April 2022.
Commenting on the contract, Melis Üçüncü, Sales Manager of Med Marine, said: We are proud to be delivering another first class tugboat to Svitzer. We are looking forward to next ones to further strengthen our partnership.
The tugboat's specifications include:
LENGTH O.A. 28,40 m
BEAM 13,00 m
DEPTH 5,40 m
DRAFT BASELINE 4,10 m
DRAFT EXTREME 5,70 m
GROSS TONNAGE < 500
BOLLARD PULL 75 tons
SPEED 12 knots (approx.) MAIN ENGINES CATERPILLAR 3516C/ 2x2100 kW @ 1600 rpm
EMISSION STANDARD IMO Tier II ASD PROPOLSION UNITS 2X KONGSBERG US 255S FP with slipping clutch for FIFI 1
ACCOMMODATION 10 people with MLC Compliance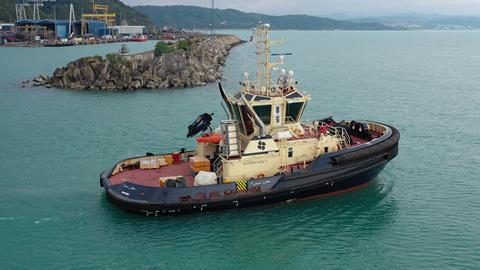 About Med Marine:
Med Marine is a leading Turkish shipbuilder and leading tugboat operator. The firm employs Eregli Shipyard, one of the largest shipyards in Turkey based on some 180.000 sqm with more than 30.000 sqm indoor areas to build state-of-the-art tugboats, work boats, offshore vessels and coated/Stainless Steel (STST) IMO II type chemical/oil tankers, either for its own operations or clients around the world. Med Marine has a very wide selection of state of the art tug boat design portfolio and the shipyard is constantly being improved with advanced production standards by keeping up with latest health, safety and environmental regulations. Med Marine has successfully completed the construction and delivery of almost 200 projects, including tugboats, chemical/oil tankers, mooring and pilot boats.
For more information, please visit: www.medmarine.com.tr
About Svitzer:
As part of Maersk, an integrated container logistics company working to connect and simplify its customers' supply chains from end to end; Svitzer has provided safety and support at sea since 1833. With 4,000 employees, a fleet of more than 430 vessels and operations all over the world, the Danish company is the global market leader in towage and marine related services.
For more information, please visit: www.svitzer.com