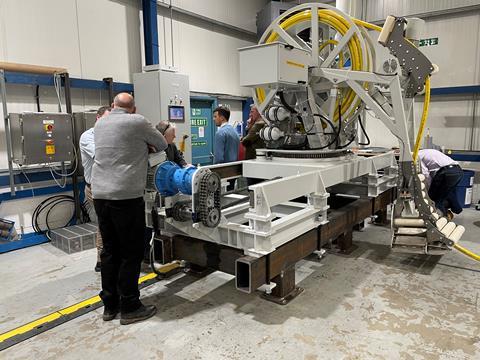 Well respected industry leader in marine electrical engineering - MJR Power and Automation - has been invited to present the company's ground-breaking offshore charging system at this year's highly acclaimed Seawork 2022 event.
The event – taking place in Southampton this week – brings together marine and civils professionals from all over Europe across three days.
MJR Power and Automation's experienced Sales and Business Development Manager, Ryan Reilly will present the innovation and will be joining other high-profile experts to discuss the company's Offshore Wind On-Turbine Electrical Vessel Charging System at the Commercial Marine Conference - Hybrid & Electric Propulsion which will be held on Thursday 23rd June at 9am.
Set to be the world's first offshore wind vessel charging system demonstrated in the field with energy delivered direct from the wind turbine, the flagship project secured funding as part of the Clean Maritime Demonstration Competition, funded by the Department for Transport and delivered in partnership with Innovate UK.
Most recently, the company has announced construction and in-house testing have now been successfully completed on the offshore charging system that is set to revolutionise the offshore wind sector.
The charge points will enable all electric crew transfer vessels and other offshore support vessels to connect in the field to a 100% green energy source generated directly by the offshore wind turbines for the efficient, safe and reliable transfer of power.
This innovation will break down the existing range barriers and increase the uptake by vessel owners and operators with transition to fully electric and green propulsion systems, for retrofit and new build vessels. In combination with other field proven technologies, the charging system will be an important part for government and offshore wind owners and operators, to achieve their net zero maritime operations targets, and switch away from fossil fuels. The ability to charge when in the field, will significantly accelerate adoption of current emission free propulsion systems which will be a major asset for the decarbonisation of the global maritime sector.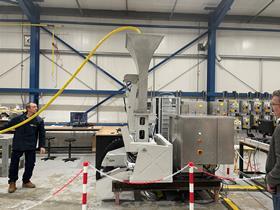 Speaking about the development, Ryan Reilly, Sales and Business Development Manager at MJR Power and Automation said: "I am delighted MJR has been chosen to speak at this year's highly acclaimed Seawork event and present our latest innovation to leading industry peers.
"Our system will be absolutely crucial in helping governments to deliver on their net zero carbon targets and I am looking forwarding to demonstrating how it works and the benefits it offers."
As part of the project, MJR Power and Automation led a consortium of partners – Ore Catapult; Xceco; Artemis Technologies and Tidal Transit – who all provided expertise in their given field.
With over 25 years' experience delivering marine electrical power and automation projects from new build, retrofit and upgrade, MJR Power & Automation is at the very forefront of providing innovative solutions – both at port and offshore - to support the decarbonisation of the maritime sector. The company provides a complete turnkey offering of both products and solutions from power and propulsion, automation and energy storage to equipment, remote monitoring and shore power supplies.
Websites
We are not responsible for the content of external sites