Propspeed and CMP, WorkBoat, November 30th – December 2nd, stand 2654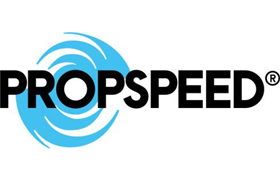 Auckland, New Zealand – Propspeed, leading innovator of underwater foul-release coatings, announced today its attendance at WorkBoat together with CMP. The combination of Propspeed's expertise in foul-release coatings and CMP's experience in corrosion control results in the best underwater protection for marine craft. Together they offer the commercial marine industry convenient and reliable access to an unrivaled product range. Customers can trust that these products meet their propulsion performance and corrosion protection needs while doing the least harm to the environment.
Underwater metals on a vessel are subjected to the harshest conditions. Fouling and corrosion are the most prominent issues that plague vessel operators, resulting in inefficiencies and damage to these underwater assets.
Offering all-in-one protection, the Propspeed foul-release coating system is recognized globally as the best defense against marine growth, corrosion and electrolysis on all underwater metals. With its ultra-slick topcoat, Propspeed ensures that a vessel can run at peak efficiency while reducing fuel burn, maintenance costs and downtime, reducing greenhouse gas emissions and increasing vessel speed.
CMP is the leading provider of premium marine anodes to the recreational and commercial marine industries. CMP's Martyr Anodes are manufactured in strict compliance to ISO standards and current Military Specifications for both material and design. The product range includes pleasure craft and commercial anodes in the traditional M1 Zinc Alloy and the lower cost, high efficiency, lower weight and better performing M2 Aluminum Alloy.
"We are continually seeking out likeminded partners with the shared goal of helping our customers reduce maintenance and costs caused by corrosion and marine growth, while having the least harmful impact on the environment," said Chris Baird, CEO, Propspeed. "CMP Group's Martyr Anodes are the perfect complement to our foul-release coating system. Ensure operational readiness, reduced costs through fuel savings, and achieve cathodic protection with Propspeed and CMP's Martyr Anodes."
Propspeed products include Propspeed for running gear and any underwater metals, Foulfree for transducers and Lightspeed for underwater lighting. For more information on Propspeed or its premium coatings, please visit www.propspeed.com/commercial.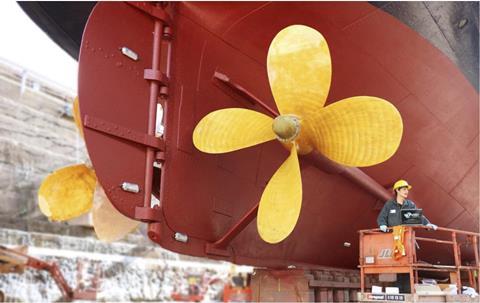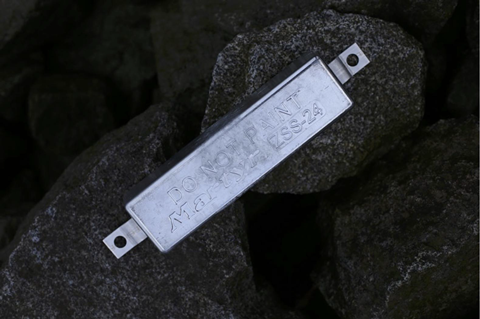 About Propspeed
Propspeed develops high-performance products that make marine craft more efficient and economical to run and maintain, with an eye toward doing the least harm to humans and the marine environment. Propspeed manufactures and distributes Propspeed, recognized globally as the leading product for preventing marine growth on underwater metals. Biofouling – the accumulation of marine life on ships' hulls – increases drag and costs the global shipping industry an estimated $7.5 billion a year in wasted fuel. Based in New Zealand, where sailing excellence is culturally ingrained, Propspeed has become a worldwide phenomenon throughout the marine industry.
About CMP
Group CMP Group Ltd. is a global manufacturing company with 5 manufacturing and distribution facilities throughout Canada, United States, Italy and China. CMP Group Ltd. supplies the recreational and commercial marine industries with a broad range of products for various industry segments, including anchoring & ground tackle, corrosion, dock & boat accessories and steering & controls. CMP Group manufactures and distributes products under the brands, Martyr, Rocna, Vulcan, Titan, Panther, Dock Edge, Octopus, Intellisteer, Sanitation Equipment and Trollmaster. Additional information about CMP Group Ltd. can be found at www.cmpgroup.net.
For imagery and other editorial requests, please contact:
Andrew Golden
Rushton Gregory Communications
617-413-6521
agolden@rushtongregory.com