Rotec is pleased to announce it has achieved ISO 14001:2015 certification.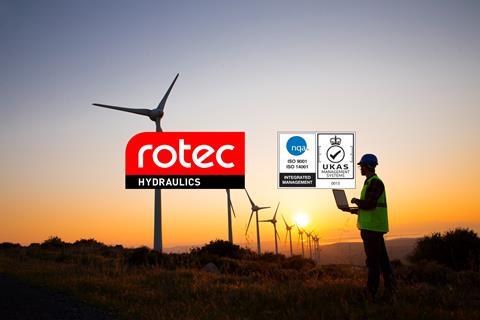 ISO:14001 joins Rotec's existing certifications, including ISO 9001, JOSCAR and SafeContractor.
ISO 14001 is an internationally recognised standard that relates to a stringent and specific set of requirements all linked to systems of environmental management.
Revised in 2015, ISO 14001 brings an increased focus on sustainable development and supporting businesses to effectively manage the environmental challenges of the future. It is now the most widely recognised Environmental Management System (EMS) in the world and provides businesses with a framework for implementing sustainable practices. This includes covering issues such as the establishment, implementation, maintenance and improvement of an EMS.
Through the process of certification, Rotec has undergone audits at all company service centres with excellent results. Every one of Rotec's locations have demonstrated the effectiveness of their EMS processes and the organisation's commitment to becoming more sustainable and net zero in future years.
The ISO 140001 certification comes a few months after the business released a statement pledging its commitment to halving its carbon emissions by 2030 and becoming carbon neutral by 2040.
A 2021 'Carbon Footprint Assessment' at Rotec identified the main sources of the company's carbon emissions and has ensured necessary management frameworks, processes and systems for decreasing the company's carbon footprint are data-driven and have measurable targets. Rotec have also recently received the FNZ Standard – a benchmark and progress recording and monitoring tool, which is verified and audited by future Net Zero.
Paul Prouse, Rotec's Managing Director, commented,
"We are delighted to achieve ISO 14001:2015 certification across all of our business sites. Rotec's environmental commitment to achieve net zero by 2040 has driven our framework for implementing sustainable practices and we have embedded our plan to reduce the company's carbon footprint within our business strategy.
"As part of being an environmentally responsible company, we are committed to supporting our customers to become more sustainable by designing and offering more energy-efficient and eco-friendly engineering solutions."
Find out more about Rotec's commitment to environmental sustainability.
Websites
We are not responsible for the content of external sites