Following more than eight months of intensive assessment and remote and on-site audits, Tidal Transit has recently received three new international accreditations from Bureau Veritas, one of the global leaders in testing, inspection and certification, relating to its marine services.
Whilst ISO 9001 certification relates to approved quality management systems, ISO 45001 is a new standard which provides a framework for occupational health and safety management and ISO 14001 is a comprehensive standard for environmental management systems.
Tidal Transit's Commercial Director Leo Hambro is delighted with the company's accreditation success, saying:
"We decided to upgrade our ISO accreditation as our previous ones, held since 2011/2012 were not UKAS accredited. We felt that by using an IACS company, such as Bureau Veritas, the value of the accreditation would be enhanced and have greater maritime relevance.
"With this Bureau Veritas accreditation, we demonstrate that our systems are robust and we can continue with our mission to provide the best vessels with the best crews at no greater cost than our competitors."
He added:
"Without doubt, Tidal Transit is now ready for its next exciting period of growth and development in the global offshore wind energy industry, one key element of which will be the decarbonisation of crew transfer vessels."
From its base in North Norfolk, Tidal Transit has been supplying purpose-designed CTVs to offshore wind farm developers and operators for over 10 years, and the company is now preparing for an increasing demand for vessels as a number of new offshore wind farm projects enter the construction phase.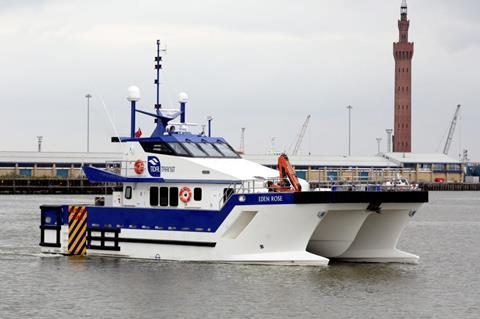 Websites
We are not responsible for the content of external sites