Williams Shipping is delighted to welcome another Eurocarrier 2209 to the fleet. Our crew joined the vessel at Neptune Marine's yard in Aalst, The Netherlands and sailed to Southampton in February.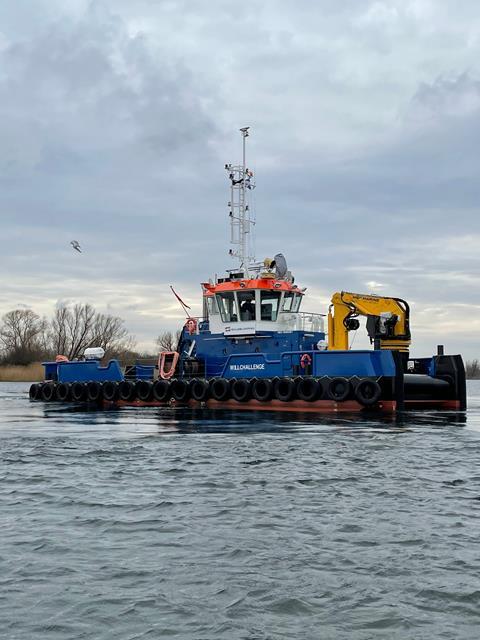 WILLCHALLENGE is the latest version of a Eurocarrier 2209 built by Neptune. Her specification includes all Caterpillar machinery, an HS Marine 185 tonnes /m hydraulic crane, a 50 tonnes anchor handling and towing winch and hydraulic anchor handling pins.

The accommodation is fitted out to a very high standard including fully airconditioned cabins for four crew. She joins Willendeavour our other Eurocarrier 2209 and our fleet of Damen Stantugs and Meercat workboats. "WILLCHALLENGE is versatile and powerful and has already generated a lot of interest from customers keen to take advantage of her capabilities," says Philip Williams, Managing Director – Marine at Williams Shipping.