Norwegian company Miko Marine AS is reporting imminent first use of its innovative oil extraction technology following a detailed assessment of its sustainability and practical benefits.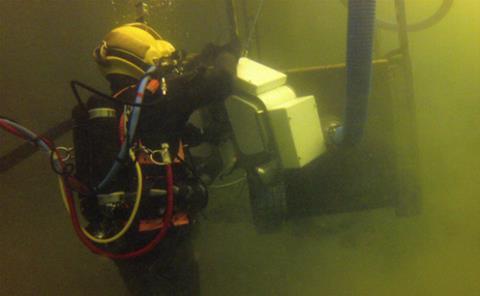 Miko Marine is literally tapping into the niche area of oil recovery from sunken vessels, a specialist sector of the salvage industry which while not new is potentially set to expand due to the passage of time and the deterioration of sunken wrecks dating back many decades. In modern times it has become a regular requirement to remove pollutants when ships come to grief and end up sinking. Following the incident itself and before things progress to the salvage or wreck removal stage a contract to remove pollutants will be a typical development.
It was not always like this however, in the past there was less demand for environmental protection but time is now catching up on large numbers of victims of global conflicts. In particular both commercial and naval vessels sunk during the second world war are now presenting a growing risk of giving up their oil cargo and bunkers as seventy years of corrosion catches up with them.
There is the option of sealing the wreck but this is costly and pushes the problem down to future generations and Moskito Marine is one of a number of companies offering oil removal technology with its innovative solution reported as 'now being actively considered by some unnamed governments' as a solution to the problem.
Miko Marine AS was founded in 1996 on the idea of using a magnetic patch to stop seawater flooding damaged ships or conversely stop oil leaking into the sea and it is this principle which is a central feature of the Moskito oil recovery tool.
The Moskito can be deployed by divers or an ROV to any depth and once in position outside the wreck's tanks the tool's three powerful magnetic feet are planted against the steel hull. A technician on the surface then activates a 75mm diameter electrically-powered tank cutter drill, its operation controlled through a video link. The tank walls can be up to 40mm thick and once pierced the cut disk drops into the tank and is immediately followed by a patented spring latch coupling which automatically connects and locks a hose to the tank without allowing any of the contents to escape.
With the extraction hose in position a subsea pump is activated and the oil is recovered at a rate of up to 12m3/hr. If the oil is too viscous another Moskito can create an additional entry for steam injection. The Moskito oil recovery system is available for purchase or lease and supplied pre-rigged in a standard 10' container allowing rapid deployment with all equipment included.
By Peter Barker