Denver based waterjet propulsion company, NAMJet has announced that it will debut new product innovations at Seawork International 2016.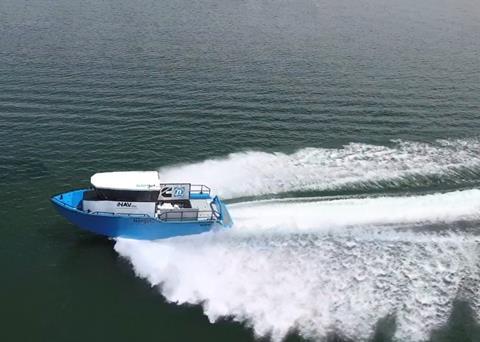 It has introduced a new Raptorjet version of its propulsion waterjet product line which aims to increase performance efficiency in an eco-friendly manner.
The waterjet provides an option for electric actuation that eliminates the need for hydraulic pumps, oil tanks, filters, ongoing hydraulic maintenance and potential oil leaks.
NAMJet's Raptorjet range will feature the new iNav – Intelligent Navigation and Control integrated electronic control systems.
The iNav control systems can be configured from a basic system to control engine throttles, transmission, jet bucket and steering.
Its iNav-iN5 can provide user interface for navigation and full vessel control on a touch screen glass helm.
The newly built 10m demonstrator workboat will be at the floating dock, berth VA29, at Seawork International so visitors can experience the power, thrust and control of the new Raptorjet propulsion system.
NAMJet's iNav system, which features fully integrated inboard electric actuation, will be on display at the company's show booth simulator, as well as onboard the workboat.
Visit NAMJet at Seawork International 2016 on stand ­PO43.
By Alice Mason