One UK supplier of marine aids to navigation has recently demonstrated how important strategic navaid deployment is for ships being able to navigate into ports safely.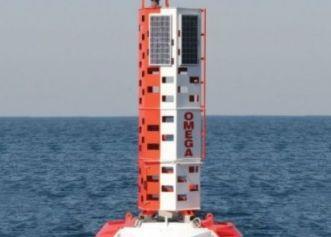 Hydrosphere's navaid projects include supplying a Mobilis Jet 9000 navigation buoy — one of the largest buoys in the JET series — to mark an outfall at the Lune Deep, which provides the approach channel to the busy Port of Heysham, Fleetwood Port and Port of Lancaster.
"These ports' approaches are notoriously tricky with extensive sand and mudflats, fast-moving tides, and a narrow, extremely deep channel," explained Hydrosphere. "Previous buoys on single-point moorings at this location had often moved into the deep part of the channel, meaning the chain was always taut, and the buoy and mooring were prone to damage."
A mooring study concluded a two-part mooring would be better suited to ensure the buoy could be placed right at the edge of the channel to safely mark the utility outfall and safe line of passage through the Lune Deep Channel.
Nemo Link project
Hydrosphere has also been working with Nemo Link — a joint venture between the British National Grid and Belgian company Elia to rent out several Mobilis JET 9000 and JET 2500 navigation buoys deployed in UK waters. These buoys were used to mark out certain points of the power cables between the UK and Belgium and were fitted with equipment to provide satellite monitoring capabilities to determine their position at all times.
During the project, a buoy moved out of position. However, the problem was identified and rectified, as the integrated Sabik M850 light with Lightguard Monitoring meant position alerts were received by Hydrosphere.
By Rebecca Jeffrey